With hospitals and researchers working overtime to treat patients with COVID-19 and prevent its spread, now is not the time for the power to go out.
The technicians and engineers of Prime Power work behind the scenes to be sure the power stays on.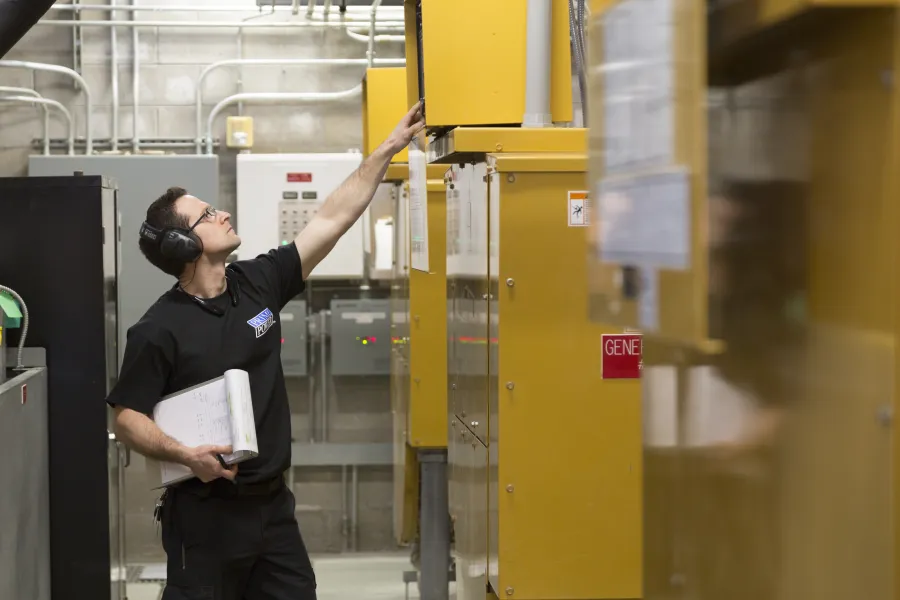 How is Prime Power Helping?
Prime Power Services provides sophisticated troubleshooting and engineering solutions for facilities with critical power requirements. With more than 80% of the Atlanta-area hospitals and medical research centers relying on their services, Prime Power is committed to maintaining operational vitality during the corona virus pandemic.
Adam Mathes is the President of Prime Power Services. Speaking of their preparedness, Mathes said they are ready. "Our technicians and engineers are healthy and still at work. Techs check-in every day and report their temperatures to validate fitness for duty. You can't mess around when it comes to force protection. We need to stay healthy so that we can keep our hospitals up and running if the power were ever to go out. Lives are on the line."
Planning for Success
Citing his 18 years of service in the United States Marine Corps, Mathes credits his experiences in uniform for his preparedness in this situation. "Although I draw on my experiences in the Marines for tools to manage operations, the Prime Power team is very familiar with conducting operations in extreme environments. Prime Power has dispatched technicians in support of every hurricane and ice storm to hit our region for the past 35 years. They do all the work. I just try to keep up with them."
Founded in 1983 and headquartered in Atlanta, Prime Power takes care of more than 2000 facilities across the southeast, many of which require two-hour emergency response time. Already they have dispatched five back-up power generators to support provisional hospital environments created to support Corona Virus testing and treatment.
"We're trying to stay in front of this situation while not succumbing to tunnel vision. The virus is out there--and we all have to do our part to stop it--but we can't forget about thunderstorms, hurricanes, and routine power failure that can cripple our healthcare infrastructure. You got to take care of the emergency power system always in order for it to be ready when you need it."
Here's what facilities managers and chief engineers can do now to keep the power on for their facilities:

Stay current on all preventive maintenance
Make a plan for temporary facilities.
Don't overload your emergency system.
Stay current on all preventive maintenance
Don't get tunnel vision. Postponing services now can cause big trouble later. Keep your PM schedule tight so you know the status of your equipment. Your PM provider will be able to keep you informed of fuel levels, spare parts and filters, and will be able to test your system to verify that it is operational. NFPA 110 requires you have spare parts and filters so that you keep your system running in the event of high-usage. Also, many hospitals have strict access limitations. Knowing your schedule will help you know who is visiting your facility and when.
Make a plan for temporary facilities.
Temporary facilities have different power requirements. If your facility has temporary screening or care locations in tents or other parking-lot structures, consider how portable generators can help. If running full-time, a temporary generator will require frequent attention. It will consume large amounts of fuel and you will need to be ready with spare fuel filters. Schedule regular shut-downs to properly care for your temporary power equipment.
Don't overload your emergency system.
Carefully evaluate how much equipment is plugging into the red sockets in your facility. You do not want to accidentally put too much load on your emergency system. If you plan to expand your critical care units, be sure you calculate how much load is going on the emergency system before this becomes a problem.
See who's helping
Read all of the uplifting stories of Vistage members stepping up